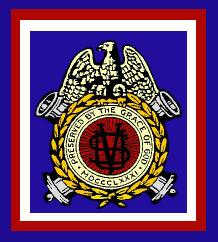 Major General Thomas H. Ruger Camp #1
5404 Sirius Drive #302
Wilmington, NC 28405
(910) 612-4291
3116 River Hills Dr. SW
Shallotte, NC 28470
(419) 543-3157
204 Granite Lane
Clayton, NC 27520
(919) 938-6296
jrf1938@embarqmail.com
Dr. Gerard M. Devine, PDC
301 Londonderry Dr.
Lumberton, N.C. 28358
(910) 738-6045
mickdoc47@aol.com
P.O. Box 36315
Fayetteville, N.C. 28303
(910) 488-1383
469 N Platte Rd
Fayetteville, NC 28303
(910) 868-3430
mspeers@nc.rr.com
APPOINTED OFFICERS & STAFF
Patriotic Instructor - Jerry Devine
Chaplain - Frank Newhouse
Camp Counselor - Dennis St. Andrew
Graves Registration Officer - Ed Gibson
Camp Historian - William Tubbs
Signals Officer - James Johnson
The Thomas H. Ruger Camp #1 meets four or more times a year on the second Saturday of the month beginning in February. The Camp's primary meeting place is the Fayetteville Independent Light Infantry Armory in Fayetteville, North Carolina.
Contact the Camp Commander for the next meeting date, time, and location.